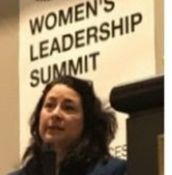 A. ANNUAL IN-PERSON SUMMIT AND CELEBRATION.
Date:
Oct 18, 2022 from 9 am - 2:30 pm (also recorded).
Location:
Key Bridge Marriott, 1401 Lee Hwy, Arlington, VA 22209
Past Agenda Example
Keynote: Leadership: An Elected's View from Inside the Political Ring.
by Allison Silberberg, Former Mayor of Alexandria, Virginia.
Keynote: How to Self-Elect Yourself as a "Just Capitalist".
by Lisa Wise, CEO at Flock.
Panel: Achieving Optimal Work/Life Balance.
by Alysia Peters, Director at Peace Corps, Caroline Davis Schoenecke, Senior Manager at Deloitte (DC), Lateefah Durant, Vice President at CityWorks DC, Claudia Flores, Director at Virginia Department of Veteran Services, Nicole Alvestad, Senior Vice President at Citi Bnk, Elena Rosenblum, Vice President at Union Kitchen, Laura Nelson, President & Chief Executive Officer at National Cryptologic Foundation (DC), Diane Damskey, Head of Secretariat at IFC.
Keynote: Women Overstanding Women .
by Kristen Magni, Managing Partner at HyrUP.
Keynote: The High-Achieving Woman: 5 Key Themes to Incorporate into Your Leadership.
by Tecla Tawonezvi, Director at Hyatt Hotels Corp (DC).
Keynote: How Remarkable Women Lead.
by Carrie Combs, Executive Director at JMU Alumni Association.
B. GREAT SPEAKERS EVERY MONTH. (Included In Registration)
Mark these future dates for an hour each (also recorded, watch Live or Anytime):
2022:
Jan.10, Feb.14, Mar.14, Apr.11, May.9, Jun.13, Jul.11, Aug.8, Sep.12, Oct.10, Nov.14, Dec.12.
2023:
Jan 9, Feb 13, Mar 13, Apr 10, May 8, June 12, July 10, Aug 7, Sep 11, Oct 9, Nov 13, Dec 11.